Okay - seriously, why has it taken me this long to do a kit with the one and only
Erica Zane
!?! She is SO talented, and fun to work with, too! We had a great time putting this bowling-themed kit together.. It's a bit different than what I normally do, but we took DS bowling for the first time (that he'll remember) a few weeks ago, and I just couldn't find the right kit to scrap the photos with.. and, well, the rest is history...
This kit is perfect for traditional bowling or cosmic bowling or even bowling on your wii.. It contains 25 papers, over 100 elements and 2 alphas, so we've definitely got you covered!
Our CTs have been working super hard and come up with some really incredible pages.. Check out the store for more images. (You'll notice there are plenty of options for non-bowling pages as well..)
by madlen
by Yolanda
by Erica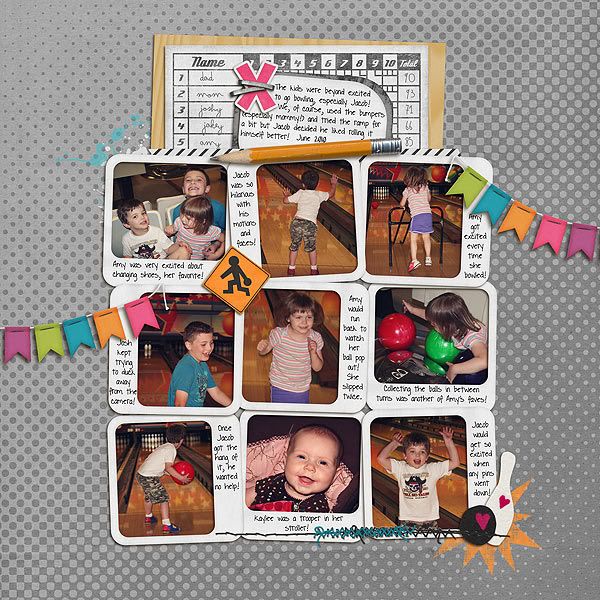 by Sara
by Denise
As always, new releases are 20% off thru Sunday.
Until next time... Happy Scrapping!