This will just be a quickie as I don't have anything new releasing this week - don't worry, I'll make up for it next week! But I did have some exciting news I wanted to share with you all..
Chocolate Frosted Snowflakes
has been chosen as the Sponsor Kit for the January Quick Page Exchange at Scrap Matters!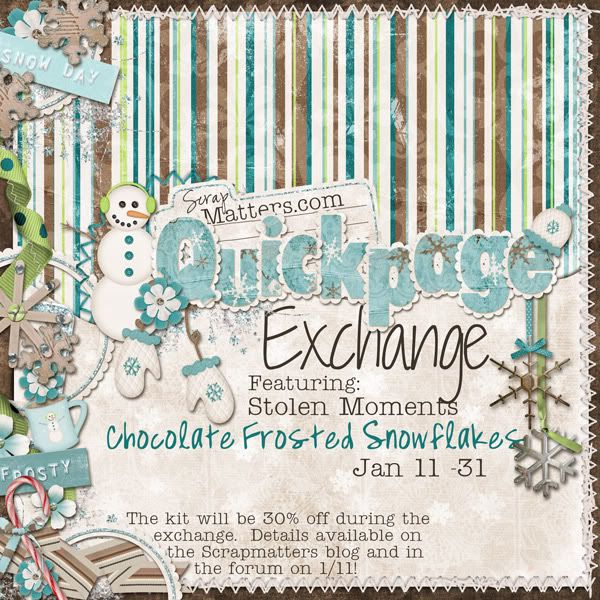 So what does that mean for you? It means that if you don't already own the kit, you can pick it up for
30% off
anytime before Jan. 31st. Then, you simply make a 12x12 quick page and submit it to the QPE Coordinator, and at the end of the month, you'll receive all the other quick pages for free! How awesome is that?!? You can find out more details in the forum
HERE
.
See you next week, and happy scrapping!! :D