Oh my! I'm way excited about today's spotlight. Andrea joined the team a few months ago. She has inspired me since DAY 1 with her layouts. She gets them done so quickly and they are beautiful as well! I wish I had that talent! LOL! Let me introduce you to her!
Andrea
I'm 34, married for 12 years with 2 children (aged 10 and 6). We live on the NW coast of the UK. I am addicted to digiscrapping but also love reading and all things Disney.
How long have you been scrapping? Have you ever paper scrapped? When did you make the switch to digi and why?

I originally started paper scrapping about 5 years ago, I made a few albums and also made my own cards. My stash was starting to get so big it was beginning to become such a chore just to even get it out. I stumbled across a Disney related site which led on to ScrapMatters where I found the wonderful world of digiscrapping. I finally made the move over to digi in Oct 2009. I just love the freedom it gives you compared to paper scrapping.

What do you feel is your strongest scrapping skill? Your weakest? Hmm..I like to think I'm quite good at clustering and I'm told my shadows aren't bad either. I do tend to struggle sometimes with journaling and white space gives me a headache - whilst I love the look - I have this tendency to want to fill the page!
What advice would you give someone just starting out digi-scrapping?

Check out all the tutorials you can find - I love the Saturday Special at ScrapMatters - you get loads of tips from that. If you see a scrapper who's style you like - don't be afraid to ask them for advice.

Describe your scrapping "system"... What program do you use? Where do you start first - photos, papers, elements, journaling? Do you always have something in mind when you start, or do you let your creativity guide you? How long does it take you to complete a layout?

I use PSE8 - I usually tend to start my page with the photos...but not always. I have a habit of opening all the elements/papers onto the page and then moving them around till they "fit". On a good "mojo" day I can finish a page in 30 mins to an hour - other days it can take much longer.

On average, how much time do you spend scrapping each week?

Probably something like a couple of hours a night.

Describe your perfect scrapping environment - coffee? soda? music? snacks?

It depends on my mood - I rarely eat when scrapping but I do like to have my Diet Coke to hand. Sometimes I'll listen to some music or catch up with some of my favourite TV programs.

What's your favorite thing to do BESIDES scrapping?

I'm a sucker for Crime fiction - probably also the reason I love CSI. I can spend hours reading (when I'm not scrapping that is). Spending time with my family - we live literally across the road from the beach so that's one of our favourite play areas.

What is one thing you would love to do, just so you could scrap it?

Go to Disneyworld more often !!

Who inspires you in the scrapping community? Any person or site in particular that you look to for inspiration?

There are just far too many fantastic scrappers out there to be able to choose just one.

If you could have Amber create a kit just for you, what colors, theme, etc would it be and why?

This is a tough one - lately I tend to lean towards more generic style kits that would fit any occasion - Everyday Elegance is still one of my favourite kits.
Ready to see some amazing layouts from Andrea?! Get comfy because I know you are going to be staring at them in awe for quite some time!
First Layout
This was my first ever page. I used Scrapbook Max when I first started digiscrapping. I can't understand for the life of me why I shadowed the stars but nothing else! I was most proud though of my "faded" big photo! lol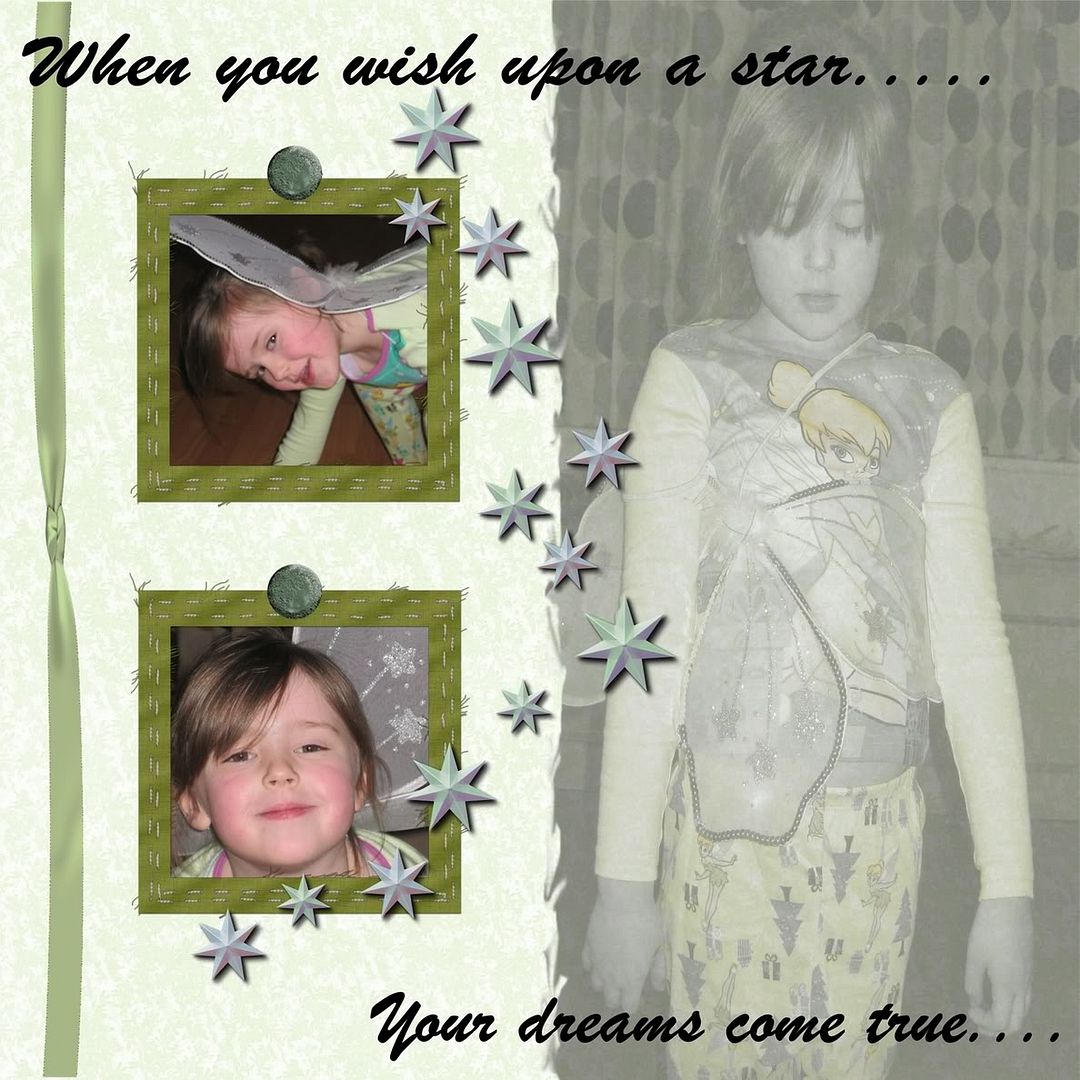 Favorite Layouts
My daughter chose the photos for this page and also had some input into the element choice - it was nice to spend time with her doing this. I also like how my clustering turned out on this one. So the combination of the two things makes this one of my favourite pages.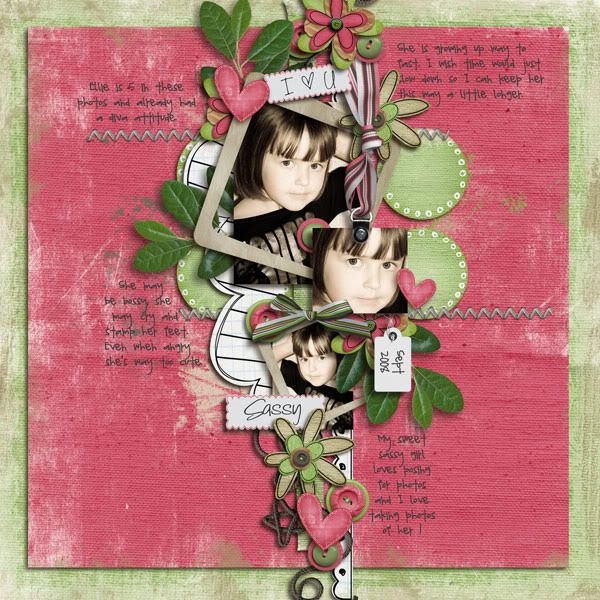 This one was for the Grand Theft Layout Challenge at ScrapMatters. It wasn't the kind of page I normally do which was a challenge in itself. The original photo isn't great - not one that I would put in my album but it's totally transformed on this layout and now I have this page hanging in my hallway.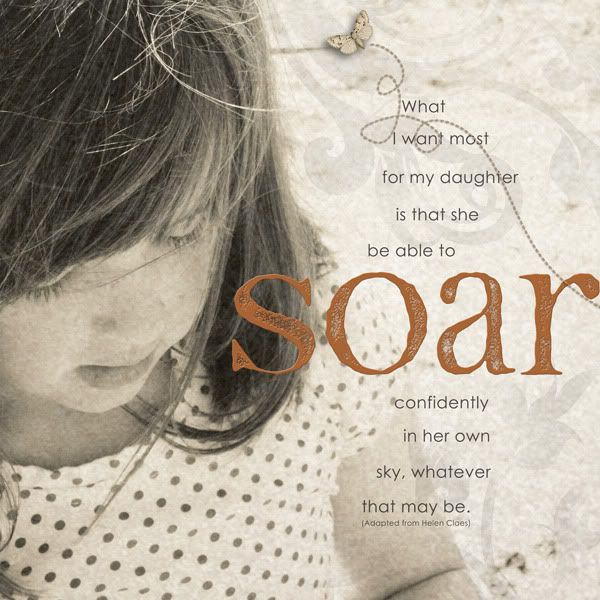 Layout Using Stolen Moments Products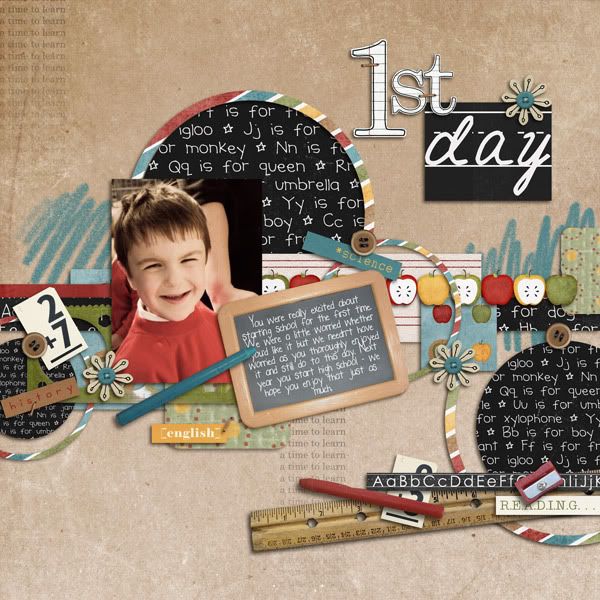 Most Recent Layout